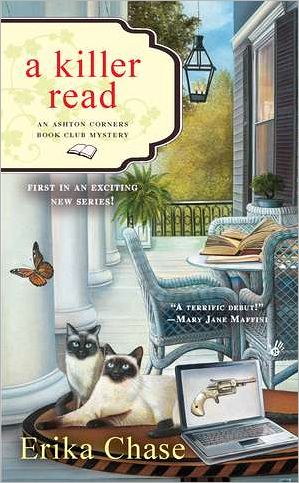 A Killer Read by Erika Chase
Reading specialist and mystery book lover Lizzie Turner was excited about the first meeting of the Ashton Corners Mystery Readers and Cheese Straws Society hosted in Molly Mathew's old Southern mansion. But she didn't expect the gathering to become the scene of an actual murder. A stranger has been shot – and nobody knows who the victim is, or how Molly's antique gun came to be used as the murder weapon.
As the plot becomes all too real, the police chief – Lizzie's former high school crush – steps in to investigate. Then Lizzie begins finding mysterious manuscript chapters in her mailbox, and Molly surfaces as the next name on the killer's list.
For more information or for links to buy a copy, visit the authors website:
www.erikachase.com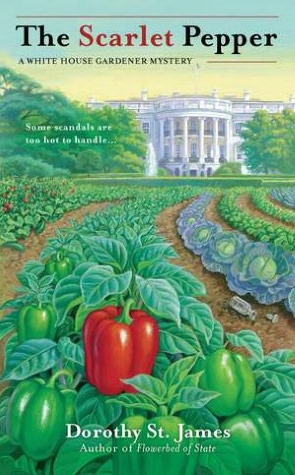 As the White House's organic gardener, Casey Calhoun is up to her elbows in dirt. But when someone starts tampering with the Presidential vegetable garden, embarrassing the First Lady--and a hard-nosed investigative reporter is found dead--Casey realizes that the next thing buried in the dirt might just be her...
For more information or for links to buy a copy, visit the author's website:
Dorothy St. James