Character: Hank McCall
Series: Vintage Toyshop Mysteries
Author: Barbara Early
Well, it's cold and flu season here in East Aurora, NY, and Liz is a bit under the weather--and Cathy is home taking care of little Drew, who is either sick or "just teething." Poor little guy is miserable, whichever the case.
So I put together this word search puzzle about model trains. (Well, I guess everything would apply to real trains, too.) There are 18 train terms in the puzzle. How many can you find?
Author note: I seem to have caught Liz's cold--unless I caught Drew's teething--so I'll keep this short and include a little giveaway.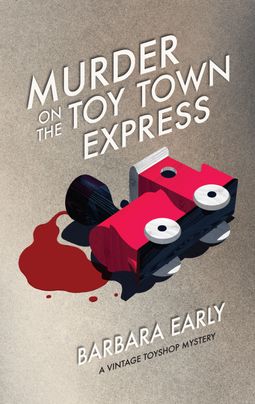 MURDER ON THE TOY TOWN EXPRESS, the second Vintage Toyshop Mystery, is enjoying new life as a paperback from
Worldwide Mystery--an imprint of Harlequin--and will be available to book club readers in March, 2020.
But I'll give one Killer Character reader a chance to get one early. Just comment below with one of the words in the puzzle and your email address in a safe format, for example, MyName (at) Myprovider (dot) com.
Winner will be chosen on Friday, January 31st at noon. Sorry, U.S. readers only.
Good luck!
And Toot-toot!